Prayers at Kevrei Tzadikim
We do not send messengers to Kevrei Tzadikim, Yesod Yosed is the Kivrei Tzadikim. Many of our recipient pray and study daily at Kivrei Tzadikim, spending hours, days, months and years at these holy locations.
We are not selling spiritual snake oil, neither are we guaranteeing salvation or posting lists of success stories. Fact remains; the holy Tzadikim served Hashem with every drop of their essence.  This makes the entire surrounding area of their resting place a very holy location that is extremely auspicious for prayers. When one prays by the Kever of a Tzadik, he awakens all the good deed and merits of the Tzadik, thereby aiding the acceptance of the prayers. Additionally, the true Tzadikim never die and they remain very active after their passing. Part of their soul remains by their Kever and they personally assist and serve as advocates for the prayers made by them. There is absolutely no guarantee that a person will be granted what he requests but it is guaranteed that the prayer will never go to waste and will help in one place or other. This is especially true considering the great act of Tzedaka that each donor made to get on the list, adding personal merit to his prayer.
All consistent donors on the Yesod Yosef list will B"H be mentioned daily at Kivrei Tzadikim. Those giving single donations will be mentioned for at least a week following their contribution. Additionally, with each distribution we include a list of the Hebrew names of all donors who contributed that week or to that specific cause. Our recipients can then personal pray for those on these lists. Many recipients go to Kivrei Tzadikim daily, especially to the Tomb of the holy Rebbe Shimon bar Yochi in Meron.
We also provide you the opportunity to have someone go and pray for you at a specific Kever of a Tzadik, either on a one time mission or for 40 consecutive days. The full donation for these will go directly to the individual carrying out the prayer who will be chosen from our list of needy families.
Donate
Donate with your credit card securely through Paypal. There is no need for an actual Paypal account.
Donate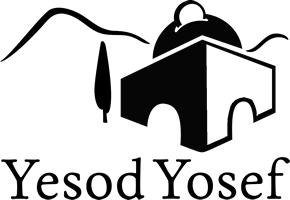 100% of Donations Distributed to the Needy
All Donations are Tax Deductible
Funds Distributed by Panel of Three
Prayers for Donors by Kivrei Tzadikim
Yesod Yosef News & Updates